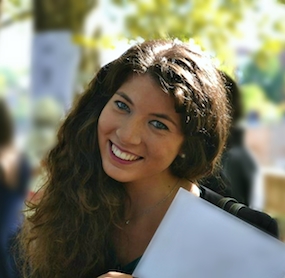 Ciao! My name is Anna. I have been teaching Italian since 2015 in private and public sectors both in Italy and the UK.
My passion for teaching stems from the personal satisfaction I obtain when assisting students from different backgrounds and being involved in their language learning development.
By putting into practice the methodological groundings in foreign language didactics, I have always enjoyed making the class a challenging and fun learning environment, combining different techniques to help keep students motivated and helping them both find and build confidence in themselves.
Having been a student of foreign languages myself, I love motivation and gratification involved in the step-by- step learning process. For these reasons, I find teaching my native language extremely rewarding, introducing students to the Italian world complete with its natural and artistic heritage, social customs and peculiarities.
Academic qualifications:
MA in Language Sciences (Ca' Foscari University of Venice, Italy)
MA in Didactics of Italian as a Foreign Language – ITALS (Ca' Foscari University of Venice, Italy)
BA in Modern Languages (Ca' Foscari University of Venice, Italy)
Additional professional qualifications:
Erasmus Programme in Modern Languages (University of Bristol, UK)
Comparison between the Italian and European educational systems, Project and Training Course (Europe Direct, Venice, Italy)