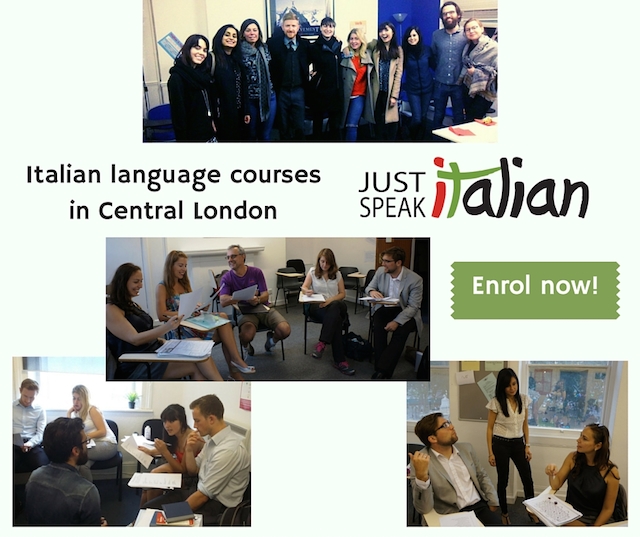 Just Speak Italian High Beginner Italian course is perfect if you want to learn to speak and understand Italian in survival situations and to discover more about Italian culture and way of life!
You will communicate in a friendly atmosphere with an emphasis on pair and group interaction. And you will be encouraged to actively participate in class through communicative activities based on authentic materials and a practical context.
You have a very basic knowledge of Italian, your vocabulary is limited, and you can produce few simple sentences (e.g. you can introduce yourself and give few basic personal information, order food or drinks in a café/restaurant.)
You will improve your skills by asking and giving information, expressing likes and dislikes, describing a city or a neighbourhood, asking and giving directions, booking a hotel.
Book now your Italian course in London!
Only £120 for a 6 weeks Italian High Beginner Course! Learning material is included.
Starting from 16th January 2020 this course will take place on Thursdays from 7.10pm to 8.40pm in a very central location: 139 Oxford Street, London W1D 2JA.
Contact Just Speak Italian at info@justspeakitalian.com
for more info and to get your registration form.