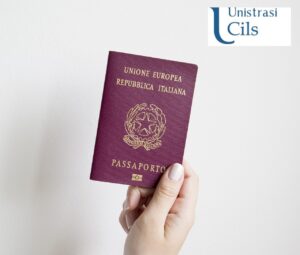 With effect from 4th December 2018, law no. 132, all those who apply for an Italian citizenship must possess an adequate knowledge of the Italian language (B1 level and above of CEFR – Common European Framework of Reference for Languages). You can take the B1 Italian language exam for citizenship in London.
The CILS UNO-B1 Cittadinanza is intended for candidates who require certification for citizenship purposes. This examination is divided into four parts: listening, reading and use of language, writing and speaking, and it is a shorter version of the standard B1 exam.
The CILS UNO-B1 Cittadinanza has to be passed in full: if candidates fail one part of the exam, they have to do the whole exam again.
Forthcoming session 2023: 20 July. Registrations will close on the 20 June.
Sessions 2023: 19 October; 5 December.
The exam will take place at Speak Up London, 139 Oxford St, Soho, London W1D 1NB, or in Angel N1 9PF.
£140 exam fee
1. Check and meet the deadline.
2. Send an email at [email protected] with the level of the exam you wish to take.
3. Tell us if you have already sat a CILS exam. If so, please, provide us with your CILS Matricola Number.
4. Provide us with your personal information: full name, place (including Country) and date of birth, citizenship(s).
5. Attach a proof of your valid ID document in PDF.
6. Wait for an email with confirmation and payment details.
7. Pay the fee and send a proof of payment (PDF receipt from your bank's website stating your name and payment reference).
Results will be published on the Università per Stranieri di Siena website within 2 to 4 months, depending on the level and the number of candidates. Students can access their results through their CILS enrolment number (matricola number), and will be able to collect their certificate from us by appointment only.
At Just Speak Italian we offer CILS B1 citizenship examination preparation courses.
They provide students with an in-depth preparation on the different skills involved in the exam. Past papers will be analysed and examined in order to highlight difficult elements. An overview of the different sections of the exam will be given to students and the main features of the test such as test tasks, item types and assessment criteria will be illustrated.
For the other levels please click here.