By Costanza Calabrese
Comments None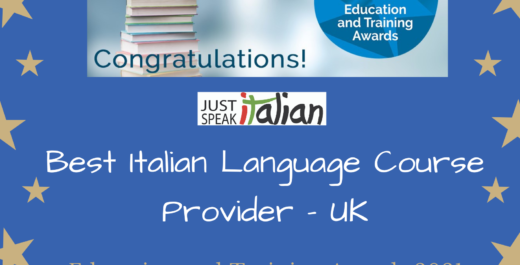 We received great news! Following our nomination in the Education and Training Awards 2021 by Corporate Vision, we are pleased to announce that Just Speak Italian wins the Best Italian Language Course Provider – UK Award. The Education and Training Awards aim to recognise institutions, organisations and agencies who make the education of our societies their priority.
"Just Speak Italian has demonstrated excellence and commitment in these tough times. To move successfully from nominee to winner there must be evidence of expertise within a given field, dedication to customer service and client satisfaction with an ongoing commitment to excellence and innovation." Steve Simpson, Senior Awards Executive, Corporate Vision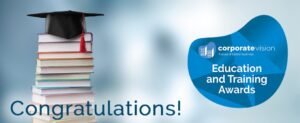 Just Speak Italian was founded in 2014 and since then it is providing the best learning experience for students of Italian language. Teachers work together to reach the educational goals, keeping their professional development continuous.