Description
Just Speak Italian offers highly popular Italian language lessons for children and young learners aged from 3 to 12 years old. Our children lessons are stimulating and entertaining: children have fun while learning. They are encouraged to experiment the language through a wide range of engaging activities and start speaking Italian in a very natural way.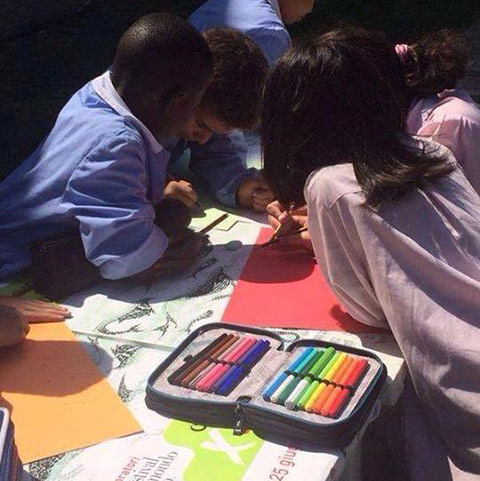 Unique and carefully structured communicative language programme. Emphasis in speaking and listening.
Relevant vocabulary and everyday life expressions reflecting children's interests and needs (numbers, colors, animals, body parts etc).
Feedback after 10 lessons to keep parents fully informed about their children progress.
Games, songs, storytelling, nursery rhymes, drawings and paintings are used in our interactive Italian lessons.
Specific age-appropriate materials for young learners to encourage their motivation.
Lessons can be 1to1, 2to1 or in a group. Just contact us and we can arrange a meeting to discuss your particular requirements.
Our Teachers
Our teachers are qualified native speakers specialized in teaching to children. All of them are DBS checked.
When and Where
Afternoon and Saturday sessions. We can arrange for one of our qualified Italian tutors to teach your children at your home.
How Much
Courses fee may vary so please contact Just Speak Italian at [email protected] to get more info. Fees start from £44 per hour. Call us to talk through the options for your children!
If you do not see our email, please check your "junk mail" folder or "spam" folder.