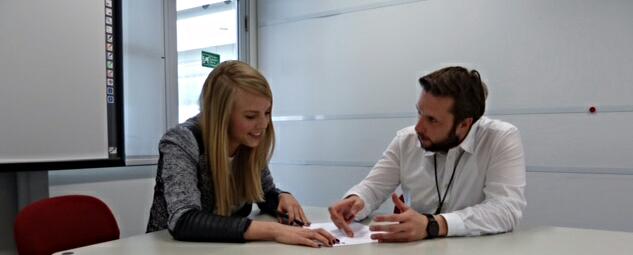 Building your Italian fluency from the convenience of your workplace is effective, practical and challenging. Just Speak Italian helps clients from a range of industries and sectors to learn and improve their Italian according to their specific requirements and interests. You can choose to combine General Italian lessons with Business Italian lessons, focusing on terminology and communicative needs of your workplace.
Italian in-company classes are flexible, taking into account your busy work schedule. They are organized on the day and time that suits you best: early mornings, lunchtime and evening sessions available. When necessary, we can try to alter this timetable during the course.
Italian classes typically take place at your workplace. Alternatively, language training sessions can take place at your home or at our classrooms in the heart of London.
Small Group Classes (max 8 students)
The small size of the class not only can ensure effective learning and the best results, but also give you the chance to meet and socialize with other colleagues/students.
Two-to-one and three-to-one tuition are also available to more students with similar aims and needs.
One-to-one Italian classes could be the best option for you, if you want to benefit from added flexibility and from lessons tailored specifically for your goals.
You can also choose to combine private classes with any group course to make faster progress.
Group classes
Price
10 weeks
sessions total 10 hrs
from £200
Private classes
1 hour
£42
The programme will include course material and certificate of attendance.
Just contact us and we would be more than happy to talk to you about your different options.