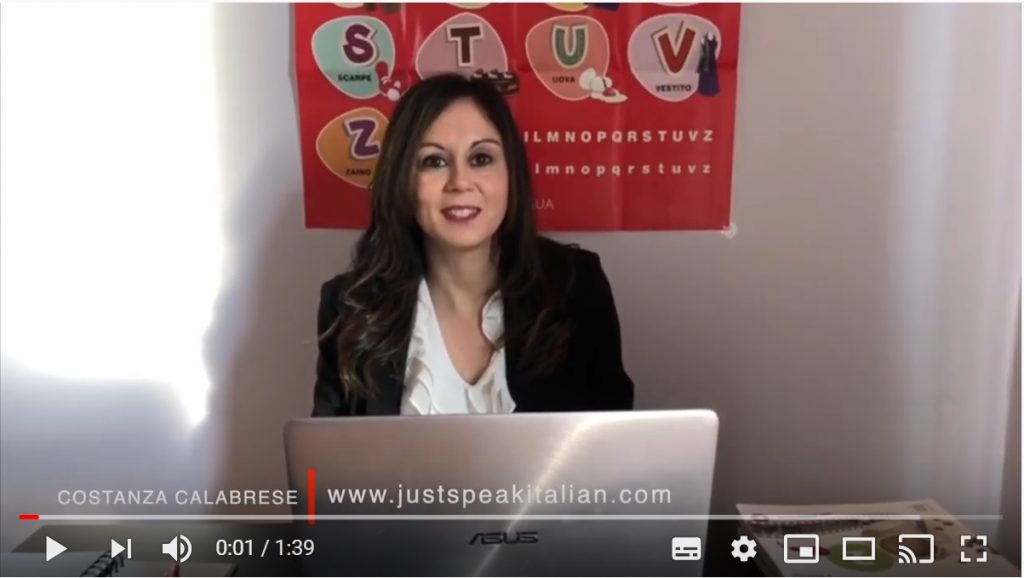 Learn Italian from your home!
Would you like to learn Italian? There are many reasons to start doing it (read some here) and different ways to do it: you may go to our school in central London, you may meet your teacher at your workplace or you may start studying Italian from your home, from your office or even on holiday! Our virtual classes aim to deliver the same content as physical classes.
We offer online individual classes with qualified native Italian teachers for Beginners, Intermediate and Advanced level students.
We teach Italian online using Skype or Zoom video calls, so potentially you could talk to your teacher based all over the world! You will enjoy:
Live 1-to-1 Italian classes with qualified and experienced native Italian speakers
Tailor-made classes that focus on what you want to learn and what you need to learn: we will adapt each lesson to your priorities and interests.
Flexibility : you can take one or more classes per week, times and days will be arranged at your convenience
Convenient and affordable prices: from £38 for 1 hour lesson
So what are you waiting for? Sit comfortably on your chair and start today!
You can schedule your 45 minutes trial lesson for only 26£ : we will get an idea of your level of Italian and talk about your specific goals and needs.
If you enjoy your trial lesson, we will find together the most suitable 1-to-1 plan for you: 1 hour lesson will be £38 (more options available).
For more info just contact us! If you do not see our email, please check your "junk mail" folder or "spam" folder.

Cancellation policy. No charge will be applied if the lesson will be cancelled with a 24 hours notice. With shorter notice the full fee of the lesson fee would normally be charged.