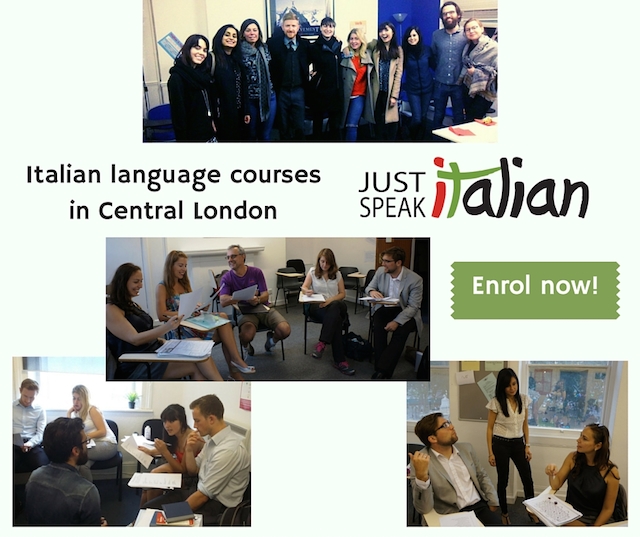 Just Speak Italian Intermediate Italian course is perfect if you want to continue learning Italian, developing your language skills further, and to discover more about Italian culture and way of life!
You will communicate in a friendly atmosphere with an emphasis on pair and group interaction. And you will be encouraged to actively participate in class through communicative activities based on authentic materials and a practical context.
You had approximately 150 hours tuition. You are able to understand general information and to manage conversation on everyday topics (basic personal and family information, holidays, jobs and professions, shopping, past events, wishes).
You will improve and consolidate your speaking and listening skills. And you will be encouraged to practise your reading and writing skills as well. Some topics will include: describing past situations, lifestyles and habits, shopping, expressing opinions, talking about future plans.
Book now your Italian course in London to get your special price!
Only £120 for a 6 weeks Italian Low Intermediate Course! Learning material is included.
Starting from 14th January 2019 this course will take place on Tuesdays from 7.10pm to 8.40pm in a very central location: 139-143 Oxford Street, London W1D 2JA.
Contact Just Speak Italian at info@justspeakitalian.com
for more info and to get your registration form.