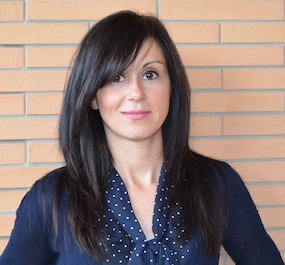 Ciao! My name is Costanza and I have been enjoying teaching Italian language and culture since 2008 in a variety of institutions and in the private sector, both in Italy and the UK.
I became passionate about teaching languages thanks to my studies and significant work experiences, which gave me the chance to get in contact with people of different cultures, ages and backgrounds. I hold a degree in Modern Languages and a MA in Translation from the University of Florence. In 2006 I had a lifetime experience at the University of St Andrews, where I enriched my knowledge of the different approaches and methods of language teaching. I also completed the DITALS (Level II) certification in Italian Language teaching competence, awarded by the University for Foreigners of Siena.
I love being creative and using effective and engaging communicative activities, which keep the motivation high and encourage students to develop and improve their speaking and listening skills in Italian. I am specialized in teaching Italian to children as well.
Academic qualifications:
MA in Theory and Practice of Literary Translation (University of Florence, Italy)
BA in Modern Languages, Literatures and Cultures (University of Florence, Italy)
Additional professional qualifications:
DITALS II Certificate for Teachers of Italian as a Second and a Foreign Language (University of Siena, Italy)
Intercultural Pedagogy and Equal Opportunities at School, Project and Training Course (NGO Cospe, Florence, Italy)
Foundations of Language 2, Course and Certificate (University of St Andrews, Scotland)