By Liliana Giovenco
Comments None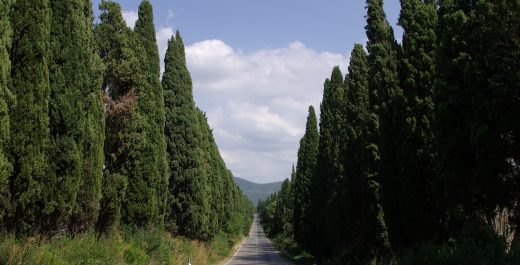 Se siete già stati in Italia sapete quanti bei luoghi da visitare ci siano!
Oggi però non vogliamo parlare dei paesaggi e neanche dei monumenti: ci dedichiamo alle città e in particolare alle…strade.
If you have already been to Italy you know how many beautiful places to visit there are!
However, today we are not going to talk about landscapes or monuments: we would like to focus on towns and especially on…streets. 
Camminando per le principali città italiane o nei paesini avrete letto nelle insegne diversi modi per indicare le strade e questo forse vi ha confuso. Cerchiamo quindi di dare un'occhiata ai termini che abbiamo incontrato o che potremo incontrare nella nostra prossima visita in Italia.
Walking around the main Italian cities or villages you might have read on signs different ways to call streets and this could have confused you. Let's try and have a look at the terms we have probably read or we may read in our future visit to Italy.
Via – Street/Road

È il nome più generico che viene dato ad una strada e può essere di varia lunghezza e larghezza.
La maggior parte delle strade in Italia si chiamano vie. Possono però essere anche strade importanti, per esempio ci sono due vie molto famose per lo shopping in Italia, a Milano via Monte Napoleone:
It is the most general name given to a street, that could have various length or width.
Most of the Italian streets are called "vie". They can also be important ones, for example, there are two very famous shopping streets in Italy, in Milan: via Monte Napoleone.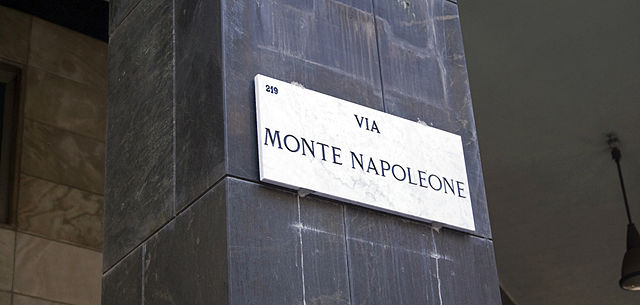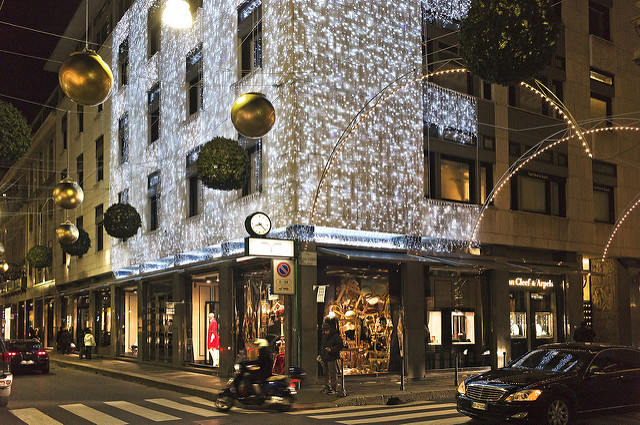 e a Roma: via Condotti.
and in Rome: via Condotti.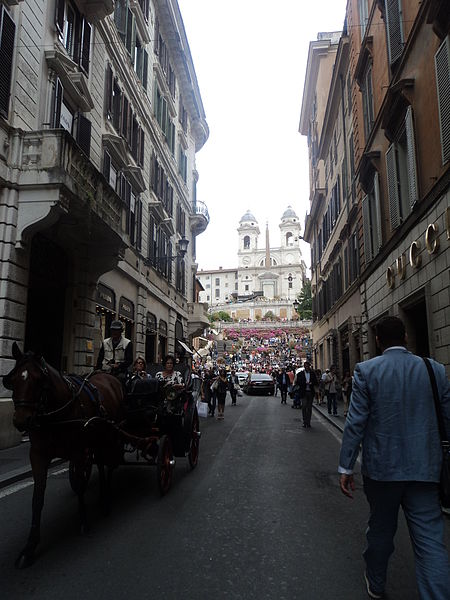 Viale – Avenue
Il viale è una strada con alberi su entrambi i lati e solitamente larga.
Se avete passato le vacanze estive nella Riviera Romagnola avrete certamente passeggiato lungo viale Ceccarini di Riccione.
The "viale" is a road with trees on both sides and it is usually wide.
If you have been to the Adriatic Riviera for your summer holidays, you certainly walked along viale Ceccarini in Riccione.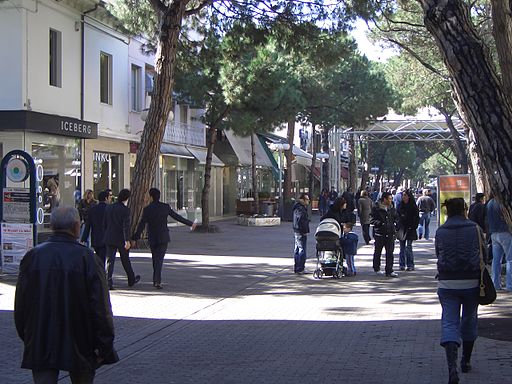 Anche il poeta Giosuè Carducci ha parlato di un viale alberato nella sua famosa poesia "Davanti a San Guido": ci descrive infatti viale dei Cipressi a Bolgheri.
The Italian poet Giosuè Carducci also talked about a tree-lined avenue in his famous poetry "Davanti a San Guido", where he describes viale dei Cipressi in Bolgheri.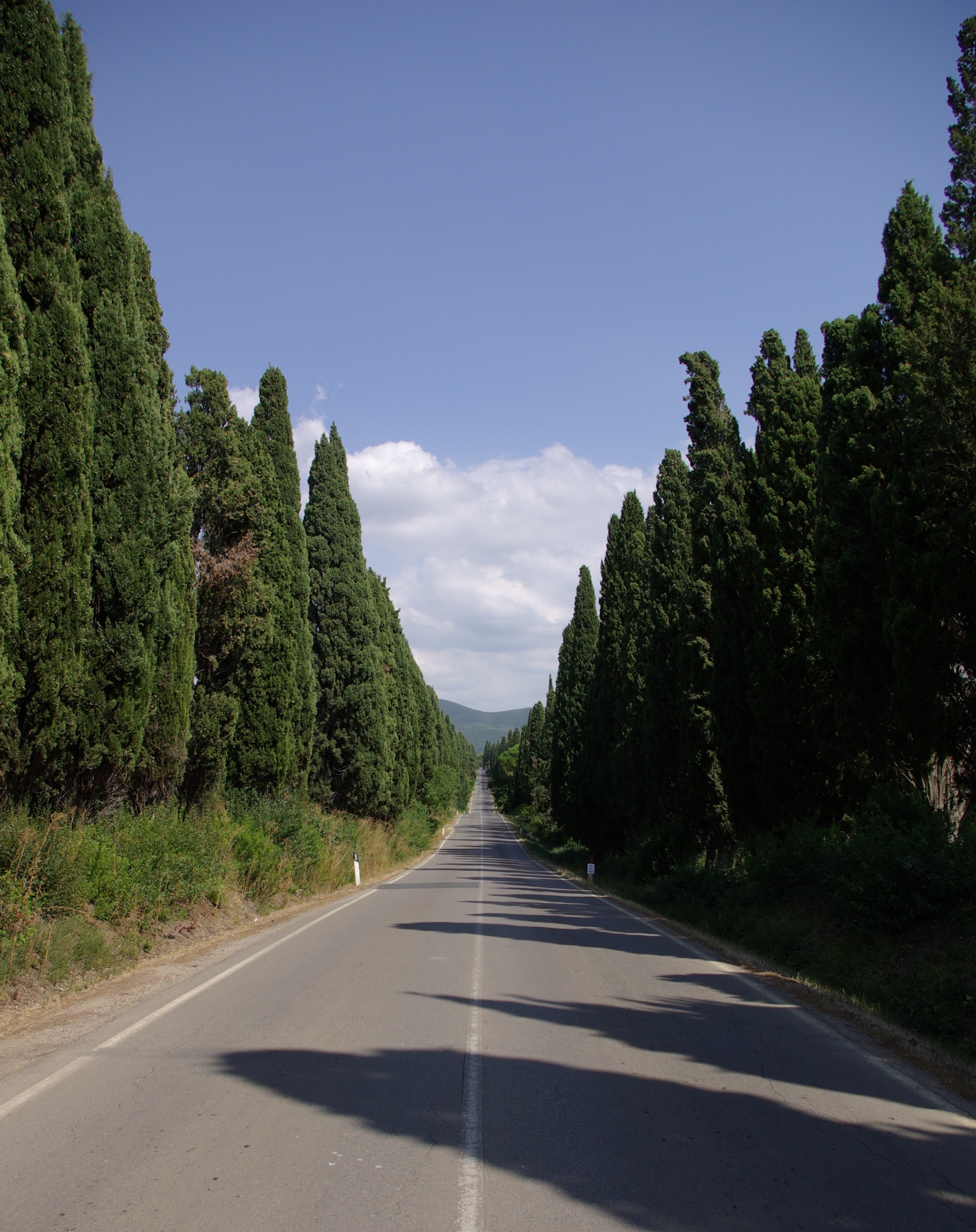 Corso – Main street
Il corso è una strada di grande importanza in una città e spesso vi si trovano negozi eleganti.
A Napoli ad esempio c'è corso Umberto I.
The "corso" is an important street in town and it is often the focal point for elegant shops.
In Naples, for example, there is corso Umberto I.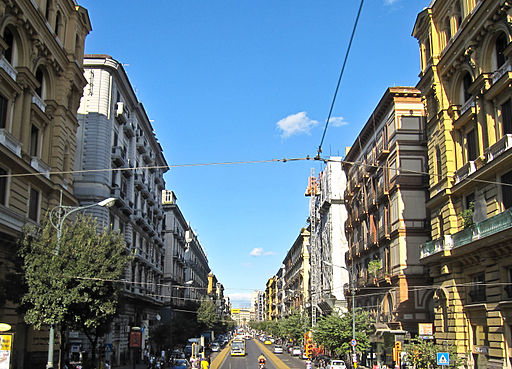 Piazza – Square
La piazza è uno spazio più o meno ampio all'interno di una città, circondato da case o diverse costruzioni come chiese o monumenti.
In tutte le città troviamo almeno una piazza importante.
Alla fine di via Condotti, a Roma, c'è ad esempio piazza di Spagna.
The "piazza" is a more or less wide space inside the town, surrounded by houses or various buildings like churches or monuments.
In every city we can find at least one important "piazza".
At the end of via Condotti, in Rome, for example, there is piazza di Spagna.
A Venezia troviamo la famosissima piazza San Marco.
In Venice there is the renowned piazza San Marco.
Se la piazza ha piccole dimensioni prende a volte il nome di Piazzetta.
If the "piazza" is little, it is sometimes called Piazzetta.
Piazzale – Large square
Quando la piazza non è circondata completamente da edifici, si chiama piazzale.
Nella foto sotto: piazzale Appio a Roma.
When the "piazza" is not completely surrounded by buildings, it is called "piazzale".
In the photo below: piazzale Appio in Rome.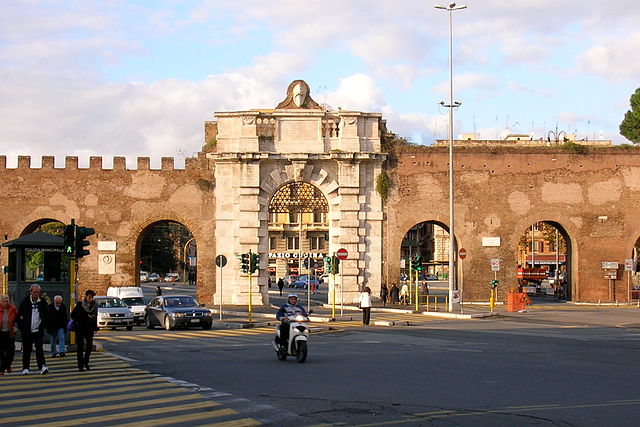 Questo è invece piazzale Michelangelo a Firenze.
This one is piazzale Michelangelo in Florence.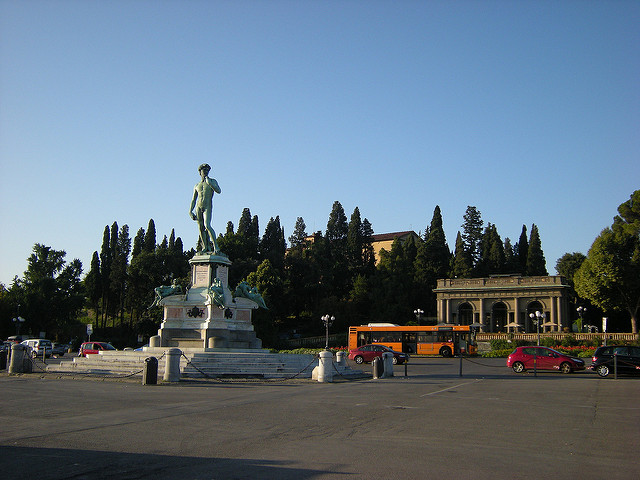 Largo – Plain
Il largo è una piccola piazza all'incrocio di più vie cittadine.
Sotto: largo Augusto a Milano.
The "largo" is a little square at the crossroads of more urban streets.
Below: largo Augusto in Milan.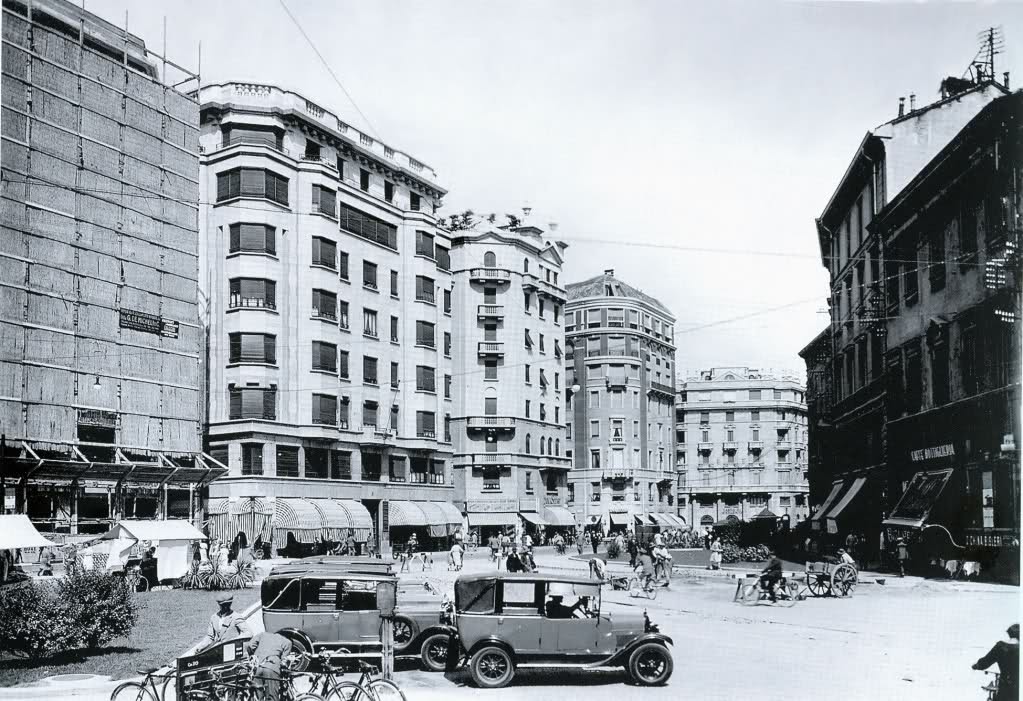 Vicolo – Alley
Il vicolo è una strada molto stretta, spesso caratteristica di piccoli paesi.
Molto particolare è Vicolo del Bacio a Vico del Gargano, un luogo che per la Festa di San Valentino si dice aiuti a trovare l'anima gemella.
The "vicolo" is a narrow street, often peculiar to villages.
Very typical is Vicolo del Bacio in Vico del Gargano, a place that should help people finding their soul mate on Valentine's Day.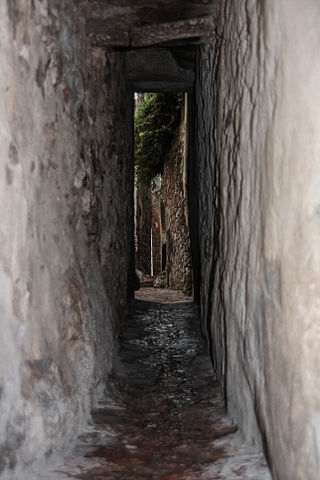 Infine, guardate quanto è bello anche vicolo Stretto a Taormina!
Finally, look at this adorable vicolo Stretto in Taormina!